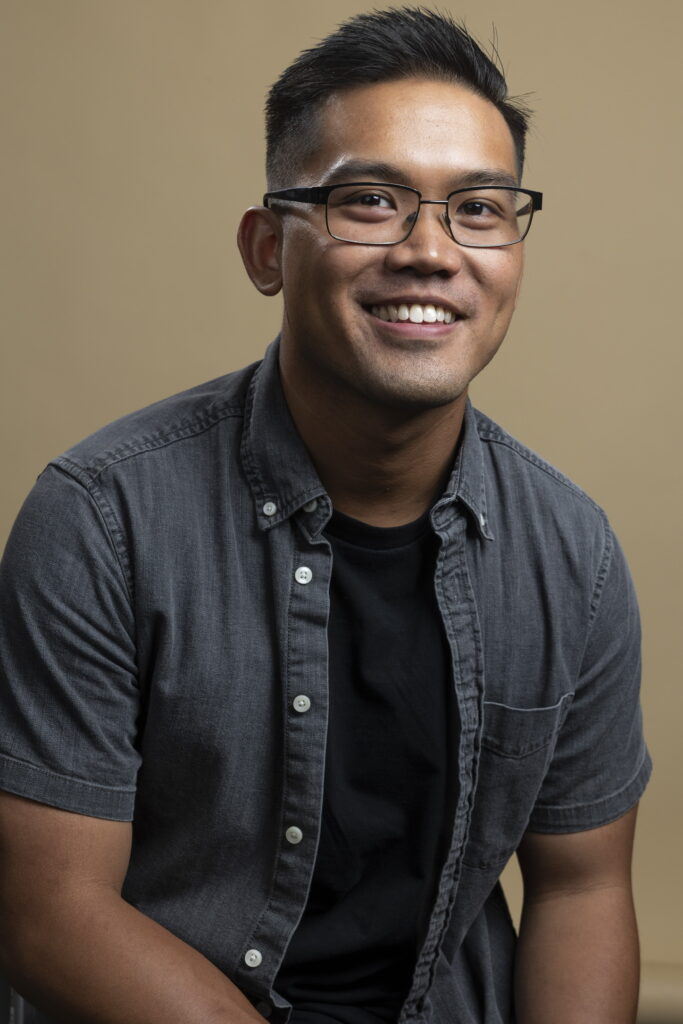 Tony is a Filipino American filmmaker based in Los Angeles. Originally from the Washington DC metro area, his love of storytelling grew from playing with cameras as a way of visual self-expression to understanding the power it has to connect and empathize with people who were far different than him. His passion took him to George Mason University, where he graduated with a Bachelor of Arts in Film and Video Studies, but his curiosity drew him to continue learning by enrolling in post-grad classes at the VA Film Office, Women in Film & Video DC, and Arlington Independent Media. He landed jobs in non-scripted television with Travel Channel and Discovery Networks before transitioning to a career in scripted formats.
Pulling from his experiences of traveling the country on unscripted productions, attending one of the most diverse Universities in the country, and relocating to a different coast, he aims to tell stories that captivate audiences of all backgrounds. Despite the long days and months working on sets, he's constantly made time to create independent projects to further his pursuit of directing narrative films.
Tony has been fortunate to work on and learn from shows such as Lethal Weapon, Criminal Minds, and Young Sheldon. He was accepted into the Sundance Director Core Masterclass in 2020 and created two microbudget short films during the ongoing pandemic. In March 2022, he became a DGA member and works as a 2nd Assistant Director under the New York Qualifications List and Commercial Qualifications List.
He recently finished a new project titled "FilAm," a deeply personal story that he hopes will shed light on his own Filipino American experience and is looking to add it into the festival circuit. His next project is titled "Sundown," a story about a young caretaker watching over an elderly dementia patient. His previous work has found success at the Boston International Film Festival, Richmond International Film Festival, and Olympus Film Festival in Los Angeles.
As a member of the Production Crew